Valley Center- Pauma Unified School District is dedicated to identifying, locating and assessing all students within the district from birth to 21 years of age who may have disabilities, and providing appropriate support and/or related services to those students determined by an educational evaluation.
Therefore at Valley Center-Pauma Unified School District we strive to provide the most effective methods of service delivery to the students enrolled in our programs. To this end, we have taken a research based approach to determine the methods that seem most appropriate, given the nature of our student population, the goals the IEP team has established for each student, and the ultimate goal we have for all of our students, which is to be as independent and successful as possible within the larger community.
Our program believes in the collaborative service model. This model emphasizes the provision of instruction by both classroom staff and support service specialists within the classroom setting.
Each student's individual program is data driven, with ongoing data collection and data analysis. Our data driven approach coupled with ongoing collaboration between parents, support staff, support agencies and classroom staff is a critical element in the ongoing assessment of student progress.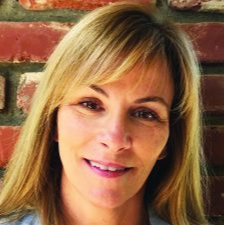 Doyan Howard
Director of Student Support Services
What is Special Education?
Special Education is specialized instruction provided for children from birth to age 22 who qualify according to the laws and regulations outlined by the state and federal government. A student may qualify for special education services as an individual with special needs in one of thirteen areas identified by the Individuals with Disabilities Education Act (IDEA) [idea]. These are:
Autism

Deaf

Deaf-Blind

Emotionally Disturbed

Hard of Hearing

Intelectual Disability

Multiple Handicapped

Orthopedically Impaired

Other Health Impaired

Specific Learning Disability

Speech-Language Impaired

Traumatic Brain Injury

Visually Impaired
CAC
The North Island Community Advisory Committee is a partnership of parents, educators and community members working together to promote effective special education programs. The Community Advisory Committee (CAC) is compromised of parents from all 10 districts. The CAC meets quarterly in different districts around the SELPA to share the perspective on local, state and national issues affecting children with disabilities.
| | |
| --- | --- |
| | Student Support Services Assistant |
| | Certified Occupational Therapy Assistant (COTA) |
| | Occupational Therapist (OT) |
| | Occupational Therapist (OT) |
| | Deaf - Hard of Hearing Specialist |
| | Adapted Physical Education (APE) |
| | Workability Coordinator/TPP Coordinator |
| | Transition |
| | Primary School Psychologist |
| | Lilac School Psychologist |
| | Middle School Psychologist |
| | High School Psychologist |
| | Elementary School Psychologist |
| | Pauma School and Prep School Psychologist |
| | Primary School Counselor |
| | Elementary School Counselor |
| | Lilac School Counselor |
| | Pauma School Counselor |
| | Middle School Counselor |
| | High School Counselor |
| | High School Counselor |
| | Middle School Counselor |
| | High School Counselor |
| | OG and Prep School Counselor |
| | Speech Language Pathologist (SLP) |
| | Speech Language Pathologist (SLP) |
| | Speech Language Pathologist (SLP) |
| | Speech Language Pathologist (SLP) |
| | Bilingual- Speech Language Pathologist (SLP) |
| | Speech Language Pathologist (SLP) |
| | Speech Language Pathologist (SLP) |
| | Speech Language Pathologist (SLP) |
| | Speech Language Pathologist (SLP) |
| | Program Specialist |
| | Program Specialist |
| | Social Worker |
| | ACSW |
| | BCBA |