English Language Development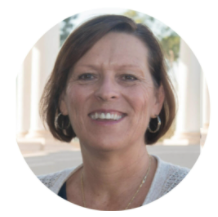 Nadia Clayton
ELD TOSA
Phone (760) 749-0464
clayton.na@vcpusd.org
Nancy Peña
Assistant to Director of Special Projects
28751 Cole Grade Road
Valley Center, CA 92082
(760) 749-6347
pena.na@vcpusd.org
GET INVOLVED!
Please contact Nancy Peña, the Administrative Assistant to the Director of Special projects, at 760-749-0464 or via email at pena.na@vcpusd.org to learn more about getting involved with DELAC!
ELD: English Language Development
The Valley Center-Pauma Unified School District (VCPUSD) is committed to serving all students and seeing them succeed. Our students receive standards based, ELD instruction in both our Dual Language program as well as English only program. We are committed to seeing all English Learners accelerate in their English acquisition and succeed.
VCPUSD employs committed, motivated and knowledgeable staff who assists schools, the district, and parents with implementing programs that support EL students and their families including:
Effective identification and student placement.

Implementation of instructional programs and professional learning opportunities designed to meet EL student needs.

Access to curriculum and research based instructional classroom practices to create safe and effective learning environments.

Ensuring ongoing support and monitoring of student progress.

Engaging parents of EL students in district and school site planning, learning, and governing activities.

Providing interpretation and translation services to parents and schools, and primary language assistance to students.

Administering annual reclassification activities and celebrations of developing biliteracy.
October ELAC/DELAC/Migrant Meeting
October 7, 2021 - 5:30 PM, Virtually through Zoom
We will hold our ELAC/DELAC/Migrant meeting on Thursday, October 7 at 5:30 pm, to actively consult and involve parents in the development of the educational programs for English Learners and migrant students in Valley Center-Pauma School District. If you have any questions, please call Special Projects at (760)749-0464.
Dr. Maysa Bitar
Director of Special Projects
28751 Cole Grade Road
Valley Center, CA 92082
DELAC
Parent involvement is a key to the success of English Learners. The District English Learner Advisory Committee is a collective of members comprised of both elected and partcipating parents, teachers, and students who meet regularly throughout the school year.
The Parent Committee works with the Director of Special Projects to serve an advisory role for the English Learner programs.