Click the Campus Parent button link below to access your parent portal account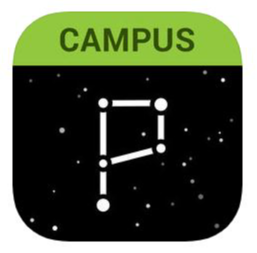 Click on the OLR step by step instructions picture below to use as a guide for completing the annual Online Registration (OLR) process.
The new Online Registration (OLR) system for the 23-24 school year is now live.
If you've already activated your Parent Portal account, you can now proceed with the online registration by clicking here.
Online Registration (OLR)
We are excited to announce the expansion of our successful Online Registration (OLR) system, initially piloted at VCHS, to all schools across our district for the 23-24 school year.
Our aim is to simplify registration and offer a seamless experience for all our families. By implementing this new system, we want to ensure that you have all the necessary information to make the registration process smooth and successful for your child.
What is the Online Registration Process
It is a digital version of the traditional paperwork families had to do for their students every year. This is an online process where parents confirm or update their child's information every year. It helps the school keep records up to date. This process will also allow you to make bus transportation requests, and update medical conditions to name a few.
What are next steps for VCPUSD Families
To take full advantage of the simplified registration process, we need all parents/guardians to activate your Parent Portal account. This will grant you access to OLR and allow you to easily update student information, complete required forms, and receive important school updates and announcements such as grades and report cards. You can call your school site or check in with the secretary/registrar at each school to get a copy of your parent portal activation code. If you already have a parent portal and forgot your password, you can click on Password Reset to reset your username password.
How to Activate
Fill out the Google Form and then check your inbox for an email which contains your unique activation code. You can also pick up your activation from one of your student's school.

Click on the link provided in the email and select "New User." Then, use your activation code to create your Parent Portal account and establish your login credentials.

After your account is activated, you'll have full access to the Online Registration (OLR) feature within the Parent Portal. Proceed with the online registration process for the 23-24 school year.

Use the OLR Step-by-Step guide to complete the online registration.
Support with Online Registration Process
To achieve our goal of simplifying the registration process, we have implemented the following key changes:
You will now be able to register your students online from home
Each school site will be able to provide support with this process. For questions and assistance please contact your child's school and look out for additional information from your school's principal.
Thank you for your support as we innovate to enhance our district's registration experience.